Khopra Danda Trek
Our Khopra Danda Trek
This relatively new trek differs from other Annapurna treks in that it is less busy with trekkers and involves ridge trekking. With the Khopra Danda trek we get stunning views of the Himalayas which includes Dhaulagiri, Annapurna South and Nilgiri. Ridge trekking itself does not involve any specialized equipment or skill. We go no higher than 4,500m so it can be easily attempted by many trekkers.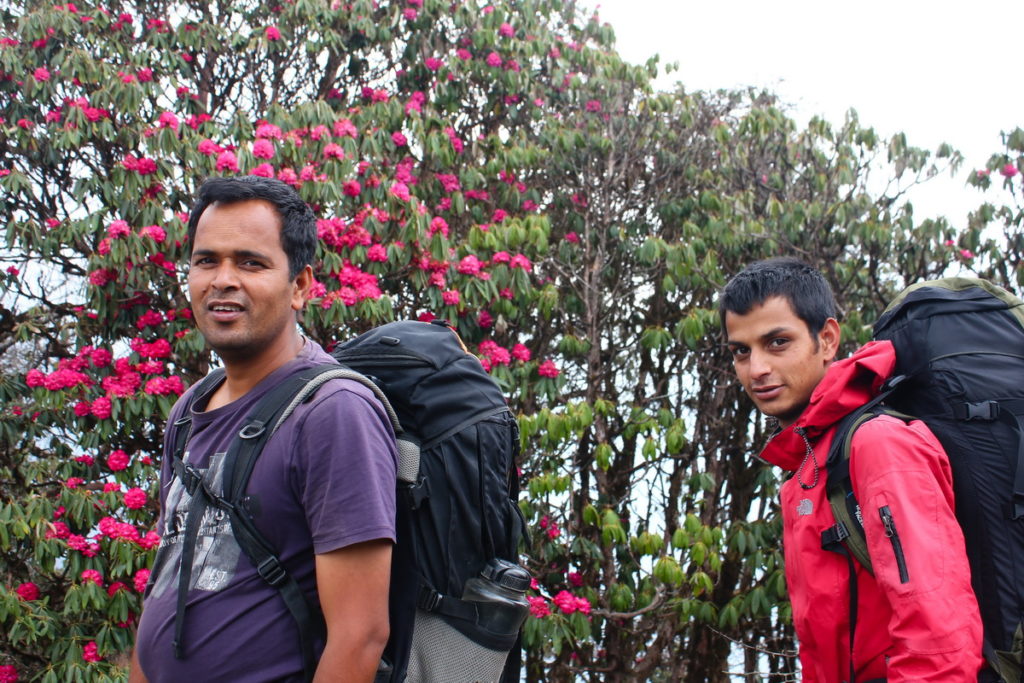 Another highlight of the Khopra trek is reaching Khayer Lake which is the highest point at 4620m. This holy lake offers remarkable views and is a favorite spot on the trail for many trekkers. Like many other of our treks we aim to stay in local tea houses and support the local regional economies while delivering great rural and ethnic experiences to our trekkers alongside fantastic mountain views.
The Khopra Danda trek can be extended as we come back via Ghandurk and can easily start off on the Annapurna Base Camp trek from there. Or, we can continue on to the hot springs at Tadapani before returning to the resort town of Pokhara. For those seeking an off the beaten path trek with great views of the Annapurna Mountain range, rural villages and lush valleys this is one of the great "hidden" treks of Nepal.
Our Itinerary for the Khobra Danda Trek
Day 1: Drive to Syauli Bazaar and trek to Ghandruk: 2 hours drive and 3 hours trek
Day 2: Ghandruk to Tadapani (2,590m/8,497ft) 3-4 hours
Day 3: Tadapani to Dobato (3,350m/10,990ft): 4-5 hours
Day 4: Dobato to Upper Chistibung (2,975m/3,198ft) 4-5 hours
Day 5: Trek to Khopra Ridge (3,660m/12007): 3-4 hours
Day 6: Rest day in Khopra Ridge: Tour of Khayer Lake (4,500m/14,763ft): 10-11 hours
Day 7: Trek to Tatopani (1200m): 6-7 hours
Day 8: Enjoy the Hot spring then drive to Pokhara: 4 to 5 hr
---
Custom treks made for you for FREE!
---
Looking for a mix of the above? City tours? Jungle trips to Chitwan? White water rafting or Paragliding?
No problem! Write to us: Let us know how many days you have in Nepal, what you'd like to see, and we'll write up an itinerary for you free of charge!
Please include the following!
Number of people
Time of year
What you'd like to see or do
How many days do you have
Contact us now for your free itinerary!