About Trek Around Nepal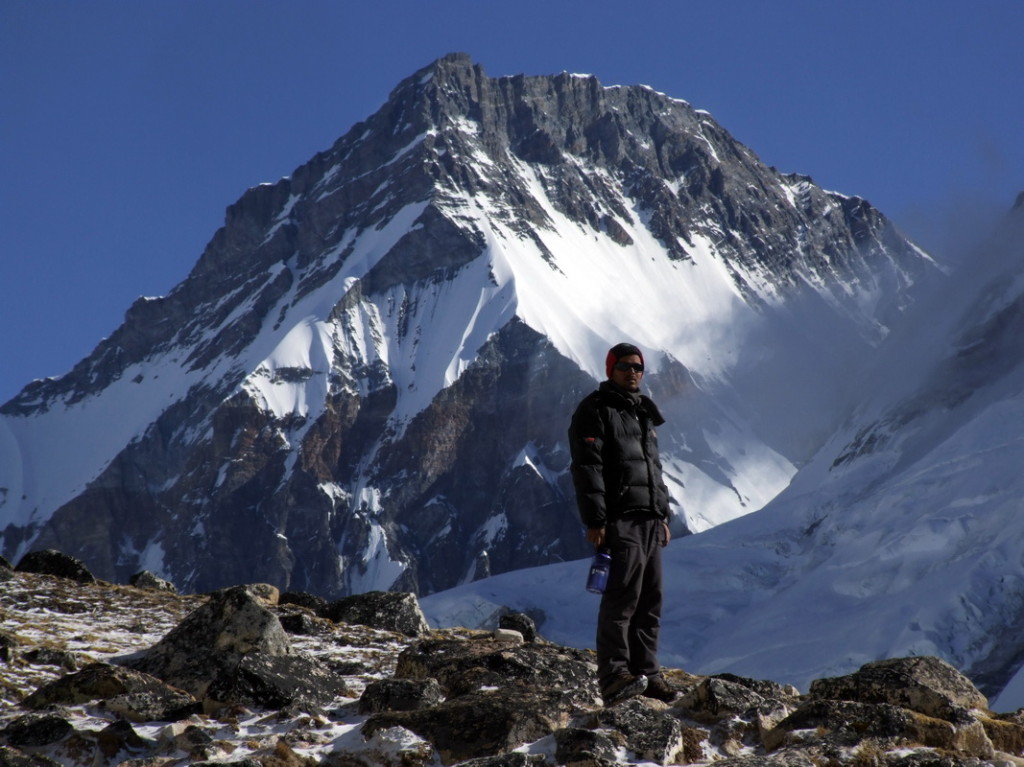 Hello!  My name is Narayan (Nar-rhine)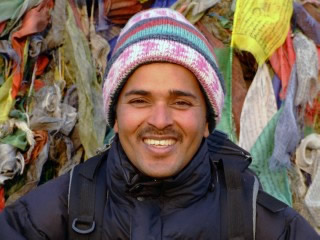 I have been a lifelong trekking guide here in Nepal and Trek Around Nepal is my company.

I started my trekking career as a porter to support my schooling. I worked for over a year in a government office job, but to be honest, I loved the outdoors too much to stay behind a desk. I moved to Pokhara and obtained my official trekking license with an A grade.
My first guided trek was on March 15th 1998 and since then I have worked my way up in the trekking business. It's allowed me to officially register Trek Around Nepal with TAAN as my business where my wife now also works.
Making your trek a lifetime highlight is a priority for me. Together we can sit down and discuss what you want from your trek. I will be honest with you as we work together to create the best trek you could possibly want.
This site has been designed primarily to introduce you to what I can can offer you with my services as a guide in Nepal.
I have also included many useful articles about Nepal, trekking in Nepal and how to get around this great country.
I hope you will enjoy your time here,
Narayan
---
We are a fully licenced Nepalese company and are registered with TAAN.
Here are our certificates of authenticity for your perusal:
TAAN Registration Certificate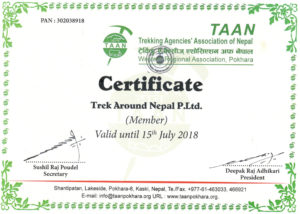 Trek Around Nepal TAAN Registration – Please visit the TAAN website to see us listed there.
Guide & Porter Insurance Certificate